2019-08-30
We accept orders for laser cutting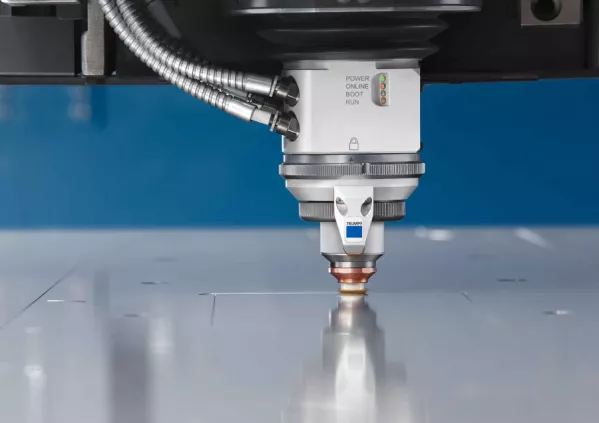 Our company accepts orders for laser cutting services provided in our facility in Strzelce Krajeńskie. We perform laser cutting services using the latest Trumpf laser punching machine with Fiber source and 6 kW TruDisk laser power.
Ourlaser punching machine enables the processing of metal sheets with dimensions of 3000 x 1500 mm on a 2D plane. It is equipped with a disk laser producing wavelengths of 1.03 µm – 10 times smaller than the CO2 lasers. It increases the energy absorption of the material, which results in the improvement of the cutting speed while maintaining the quality and dimensions of workpieces in the thickness range from 0.2 to 25 mm up to 50 000 mm/min in highspeed mode.
The advantages of modern laser cutting:
precision
accuracy
cost-effectiveness
high speed
material and time saving
high-quality of cutting
variety of cutting modes.
Laser cutting is a service addressed to the whole industry, whenever there is a need for cutting out small details, precise cutting of stainless steel or aluminium and quick fulfilment of an important order. Our company guarantees reliable and timely execution of orders both from Poland and abroad. For more information, please call +48 95 762 08 61 or visit our facility in Strzelce Krajeńskie, 4 Cmentarna Street.
You can also send your orders on our e-mail address: poczta@prometalform.eu and produkcja@prometalform.eu.
We offer you our extensive knowledge and many years of experience in metal forming.
We are looking forward to working with you.
Pro Metal Form © 2011-2020. All rights reserved.